BIOGRAPHY
David M. P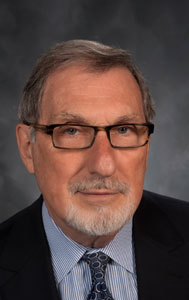 aradise, Ph.D., Founder and President, draws on over 30 years of individual and corporate experience to help his clients maximize their leadership and organizational potential. Initially trained to diagnose and treat emotional issues, he created this firm three decades ago to help individuals, intergenerational families, and business partners communicate effectively, resolve disputes amicably, develop functional teams with vibrant cultures as they attain superior results. He has assisted hundreds of local, regional, and national businesses meet the challenges they face. He earned his doctorate at Smith College School for Social Work and did his post doctoral work in organizational diagnosis at the Harvard Medical School and at the Harvard Business School.
PROFESSIONAL BUSINESS AFFILIATIONS
Member of the Board of Directors of The Family Firm Institute, New England Chapter (www.ffi.org), an international professional organization dedicated to providing interdisciplinary education opportunities for family business advisors, consultants, educators and researchers and to raising public awareness about trends and developments in the family business field.

Co-Chair - Family Firm Institute New England Chapter Program Committee, organizing the quarterly interdisciplinary educational and networking meetings.

Advanced certificate holder in Family Business Advising from the Family Firm Institute and Fellow of the organization.

Founding member and coordinator of the local interdisciplinary Family Firm Institute New England Chapter MetroWest Study Group that explores current topics of interest in the field of family business advisory services.

Member of the Organizing Committee of the 2007 Massachusetts Family Business of the Year Awards, a joint venture of The Family Firm Institute New England Chapter and Northeastern University Center for Family Business, dedicated to honoring the most successfully run and managed Massachusetts-based family businesses and entrepreneurships (www.nuffi.org).

Member - Crimson Consultants' Collaborative, a group initiated by the Harvard Business School MBA's.

Member - New England Business Brokers Association.

Member of STPi [Successful Transition Planning Institute] Advisor Network (http://www.theplatinumyears.com/profile/David-Paradise/).

Member - Patina Nation, senior expert consultants available for projects and engagements, mentoring and coaching, for companies and their unique situations. (www.patinasolutions.com).


© 2018