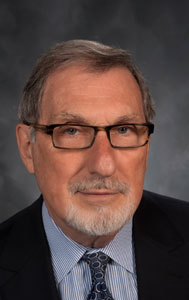 The Family Business Resource Center is dedicated to making business and family work. Founded in 1982, FBRC has helped hundreds of local, regional, and national companies achieve their goals. We guide our clients in establishing and maintaining organizational and psychological structures that facilitate success among principals and between owners and employees. We bring calm support and clear communication to rebalance business entities and family systems to meet today's needs and tomorrow's challenges. We take pride in personalized, quality organizational and relational services based on sound theory coupled with individualized solutions. With over thirty years of practical experience counseling individuals and businesses, we help clients excel.
OUR SERVICES INCLUDE
Executive Coaching

Generational and Intergenerational Dispute/Resolution

Organizational Communications

Team Building

Development of High Performance Work Partnerships

Strategic Business Planning

Succession Planning

Family Council and Governance Development for Shareholders

Accountable Cultural Management

Business Mergers
PROFESSIONAL SERVICES CATEGORIES
Coaching for Effective Leadership

Advising Succession Planning

Improving Communication and Conflict Management

Developing a Shared Vision

Facilitating Family Retreats and Meetings

Creating Valuable Ownership and Governance Systems

Successfully Merging Your Business click here to read more

GAPM Metrics - an All-in-one Automated Survey Tool
SPEAKER TOPICS
Passing the Torch to the Next Generation

Balancing Family and Business

Designing Strategic Management Plans

Leading the Leadership Groups

Integrating Different Cultures
RECENT CASE STUDIES
Helped client grow a family enterprise from $30 million in sales to $300 million

Served high-tech product maker that won a Small Business Administration award for its sustainable growth from 7 to 36 employees in one year.
CONTACT INFORMATION
10 Langley Road, Suite 401
Newton Centre, MA 02459, USA
Telephone: 617: 332-6690 Fax: 617-558-1206
email: dparadfbrc@aol.com
URL: www.paradisefamilybusiness.com